Welcome to homepage of aerodrome Spilve!
Attention!
Our aerodrome license has expired on this 8th of March. We plan to finish all formalities and renew it within 2 months. Operators whose manuals or insurance policies limit their operations only on certified aerodromes are kindly advised to consult their CAAs or insurers. And greetings to all ladies in the International Women's day!
Attention! Flight rule changes!
In accordance with administrative act of CAA, all flights within Spilve ATZ shall have:
1) two-way radio;
2) Mode A/C transponder, sq2000;
3) active flight plan.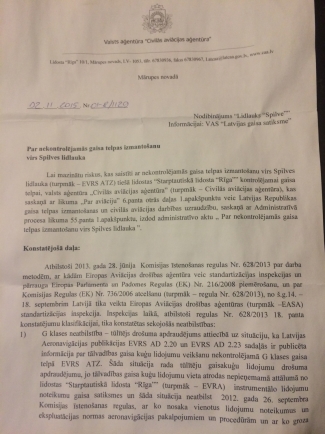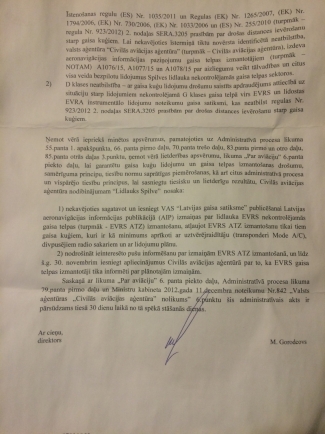 To Spilve users:
NEW PROCEDURES EFF 29MAY14
New AIP chapter on aerodrome Spilve with new flight rules and procedures is effective May29, 2014. Even if one single light minded pilot will neglect or break these rules, we all can get punished.
Every pilot who did not attend one of the two seminars organized in May shall learn the information independently and sign the special instruction journal which will be available in Spilve briefing room starting evening of May 27.
The EVRS AIP chapter can be downloaded
HERE
NB!
The meteorological minimum for VFR flights in Spilve ATZ shall be the same as for Riga CTR (visibility minimum 5km and clouds not lower than 1500 ft). Regarding current WX consult Riga ATIS.
MyAirfields.com
Airfield database created by few Latvian enthusiastic flyers has moved to new location
MyAirfields.com
We strongly suggest pilots to use it for reference!
Aviation Celebration in the Aerodrome Spilve got 65 000 visitors over the weekend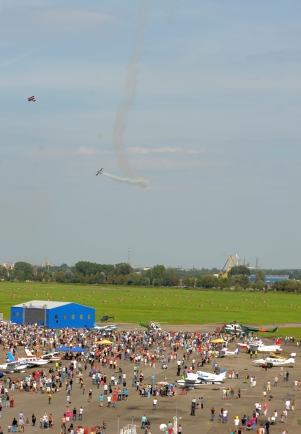 Tie down your aircraft!
Video from Spilve Aviation Celebration 2011
->
AVGAS
We have some stock of club fuel. If you join the club, you can borrow the fuel for EUR 2.50.